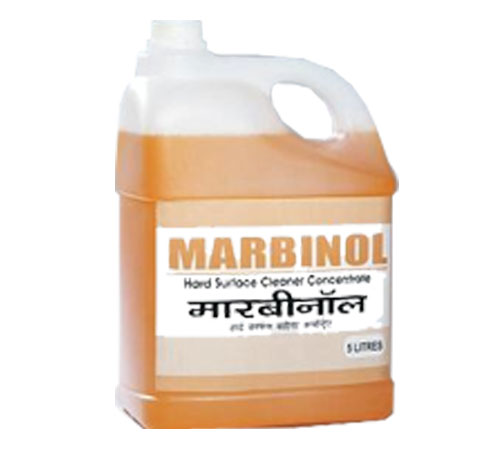 Hard Surface Cleaner Concentrate
MARBINOL is a concentrated cleaner containing non ionic surfactants for cleaning marble, marbonite, granite, vinyl flooring and other hard surfaces. This product is pleasantly scented and is user friendly.
DIRECTIONS TO USE
Dilution ratio: 40 ml in 1 litre of water
For glass cleaning 15 to 20 ml in 1 litre of water.
MARBINOL can also be used in a diluted form to clean TV cabinets, windows, mirrors, glass tables and telephones.
CAUTION
Do not inhale liquid.
use gloves for sensitive skin
In case of contact with eyes rinse immediately with plenty of water and seek medical advice
Pack Size : 5 Litres
For external use only
Nature : Neutral